Testing Through the Internet
At Philips Design Dirk- Jan Hoets had to research the possibilities of using the Internet for usability studies.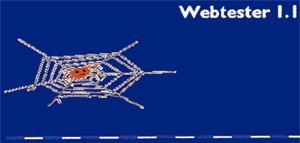 By researching the comprehensibility of graphical symbols, he gathered the necessary experience of this new way of testing. There were two versions of the Internet test: one public and one private (i.e. in a secure area). The latter version was performed under the supervision of a scientist (in the U.S.A. and in the Netherlands), whilst the first was available for anyone with Internet access. The results of these tests were compared to a traditional pencil and paper version.
With the results of these tests an Intranet site (called the Webtester) was constructed, discussing and illustrating the (im)possibilities of using the Internet for user research.